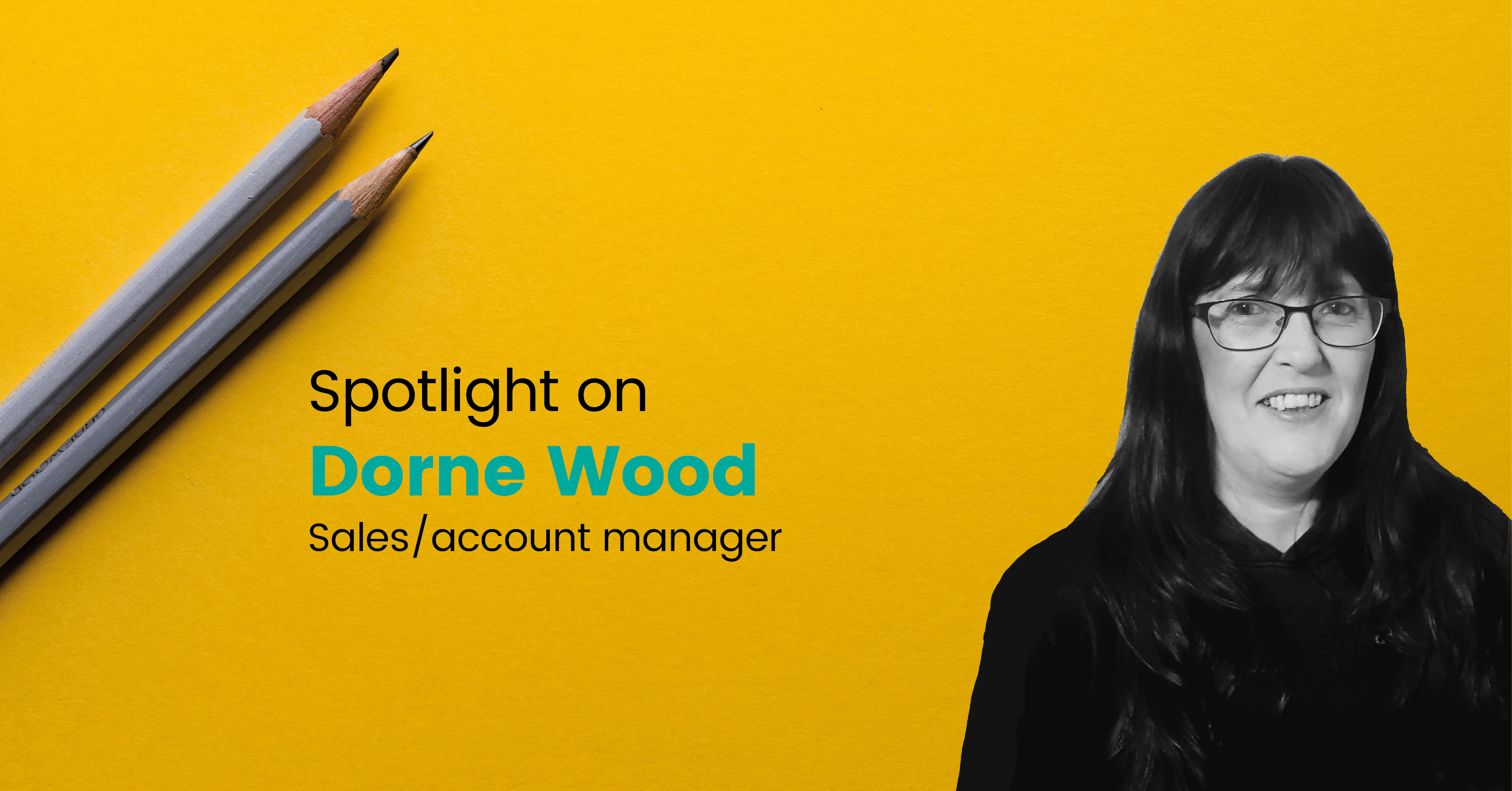 We caught up with our very own sales/account manager, Dorne Wood, in between her busy schedule of location visits, calls, and demos.
Why did you choose the housebuilding sector?
I didn't actually choose the housebuilding sector, it's more that the housebuilding sector chose me. After becoming a part of it, I've never looked back. My first real job was covering maternity at a local newspaper nearly 25 years ago and then everything started to change… Everyone was using the internet more and more and this gave me the push I needed to move into online marketing. I set my sights on Rightmove, working on the letting agents' side and then moving into the new homes focus as it was added. This is where I fell in love with the industry and its people. I've gone back and forward with estate agents and letting agents but always seemed to go back to new homes developers and housing associations.
And how did that bring you here to ContactBuilder?
I suppose you could say fate brought me to ContactBuilder. After working with an estate agency software company, I was told I was to be made redundant and I was approached by ContactBuilder that very day. They were impressed with my experience at Rightmove and Zoopla, where I'd gained a number of contacts over the years and I can honestly say friendships as well. I saw that they had designed a product that caters directly to new homes developers and housing associations, the industry close to my heart. Apart from the fact that all staff have a wealth of knowledge in the industry, they could see that there was a gap in the market as there was no standalone system that provided the tools for sales and marketing staff to monitor and progress their leads and sales in one place. I knew that this was definitely a product I would be proud to help push further into the market.
ContactBuilder was the first CRM of its kind over a decade ago. Now there are imitators, what features make ContactBuilder stand out from the competition?
They always say copying someone's work is a sign of flattery. Since working for ContactBuilder our platform has grown and evolved with new features and enhancements along the way. This would have not been possible without feedback and support from our client base. The system is so easy to use and reduces admin time for all staff. ContactBuilder has the ability to integrate with a number of other systems including Rightmove, Zoopla, New Homes For Sale, New Homes Finder, Campaign Monitor for all your email marketing activity, FastSMS for two-way communication via texting, Loqate which helps to validate postcodes, email addresses and mobile numbers and finally Clixifix an aftercare software package. With these integrations no manual data entry is required for your web leads, no separate marketing lists need to be created for your email campaigns, as it is all updated automatically, and there is no need to manually enter purchasers to your aftercare software, as again, it's all transferred automatically. It's an exciting time as there are still plenty more new features to come.
In the last 10 years, how has the challenge of lead generation and management for housebuilders changed and how has ContactBuilder kept ahead of these changes?
I believe data management has always been a big challenge in the industry, where to get it from and how do you filter out the rubbish, leaving that which will provide a sale? Portals have played a big part in obtaining data and by making sure that ContactBuilder fully integrates with them and the client's website, it helps reduce the need for manual data entry. It also makes lead follow-up quicker and more efficient. Say goodbye to those large lead folders and little black books that aren't GDPR compliant anyway.
By helping reduce human error, ContactBuilder also makes these leads better qualified as email addresses and telephone numbers will more than likely be correct. And now that GDPR is in place, it's important for your contacts (prospective buyers and purchasers) to have the ability to opt out of marketing communications with ease. And the best part is the system automatically updates to help assist your business in staying GDPR compliant.
With a wide variety of feature functions, what ContactBuilder feature do you think is the most underutilised? Why should people use it?
There are two areas I feel are underutilised, one being sales progression and the other reporting. Clients still seem to like their spreadsheets. We don't understand why, when from the click of a button that information can be supplied immediately without any additional data entry. You need to see all your visitors in a given week including the sales? There's a report for that. You want to see where all your plots are throughout the sales process? There's a report for that too. Don't worry, if you still like your spreadsheets, all of our reports can be automatically produced as spreadsheets from ContactBuilder. If you look at how long it takes a sales person to compile their Sunday report for the week, this can be done with a click of a button in ContactBuilder.
Why should housebuilders and housing associations use ContactBuilder over any other CRM system?
I've already hit on a lot of key points, including how we listen to our clients and grow the software around their requirements as the industry changes. ContactBuilder is cost effective and we cater to the industry, whether you're a small developer who may only have one or two developments to nationwide multi-regional developers. We can make life a lot easier for your sales and marketing staff to monitor and track their sales and our dedicated support team is always on hand to help.
There's more where this came from. Follow us on social media to get our latest news right in your Twitter and LinkedIn news feeds.