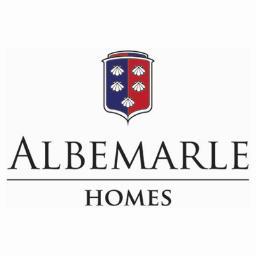 We would like to welcome Albemarle Homes to ContactBuilder. Albemarle Homes offers you many years of house building design and expertise gleaned from a wide selection of residential developments across South Yorkshire and surrounding areas.
Committed to exceptional design, quality building techniques, and high specification interiors, our homes offer premium quality residences for the most discerning buyers.
Albemarle Homes is a family-run housebuilder established to provide the communities of South Yorkshire, North Nottinghamshire, and Lincolnshire with quality built affordable homes.
The company's philosophy is to ensure only the highest standards will do. From the location of the developments, the design of each and every property, the professional-grade techniques and materials used in construction to the personable customer care service, buyers can rest assured that every stage of the process has met strict guidelines and standards, ensuring you with a high-quality brand new home.
Putting You at the Very Heart of What They Do
They understand that buying a new home is a huge decision and a major financial commitment too! That is why they put you at the heart of everything they do. Albemarle Homes understands that quality lasts so they have made it our policy to include a high specification in all of their homes as standard. So that is why they only fit Rational German engineered kitchens and integrated appliances so, you can be confident that your choice will last the test of time.
For more information visit www.albemarlehomes.co.uk/