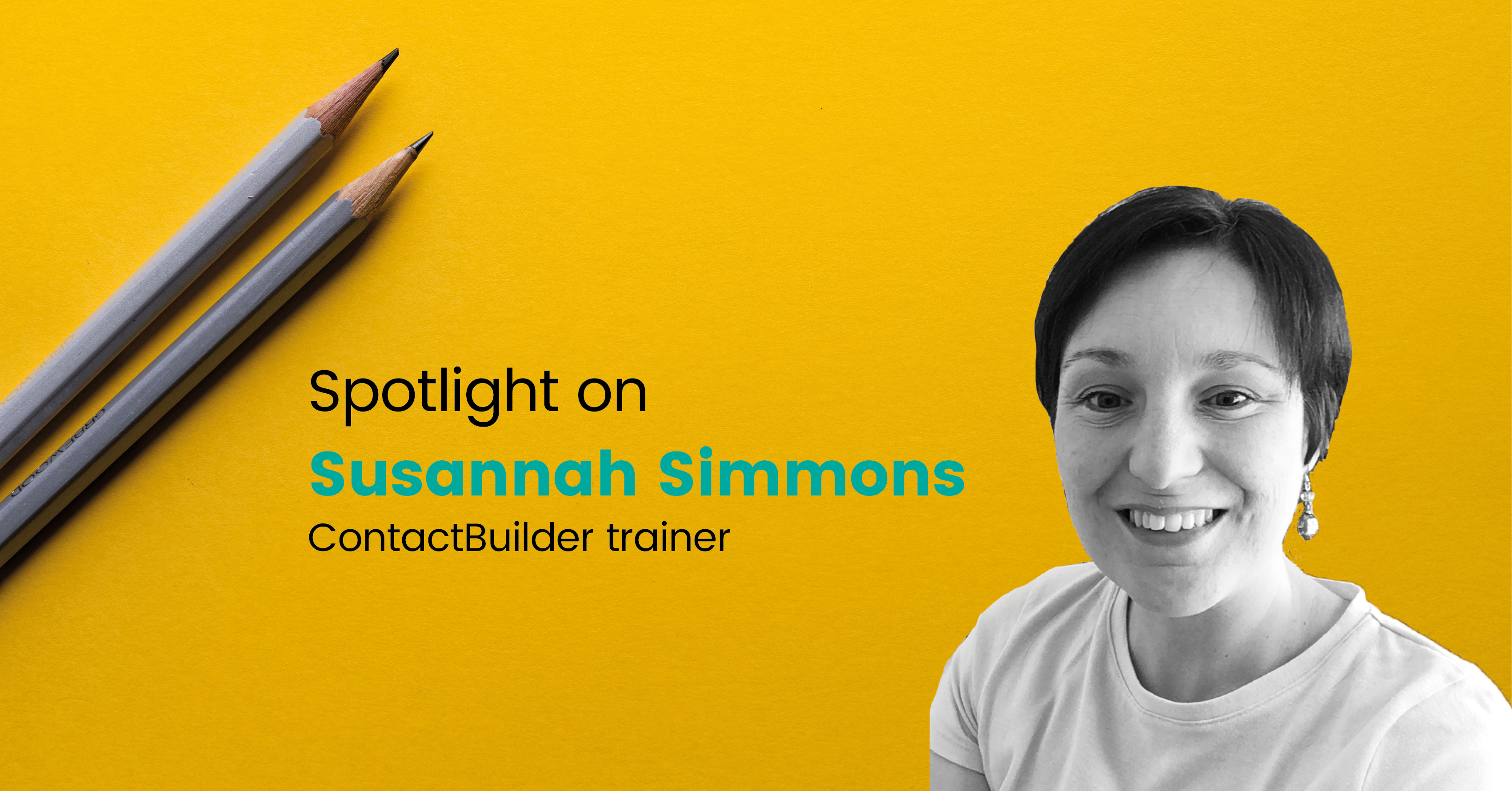 We caught up with our trainer extraordinaire, Susannah Simmons, to find out more about why she enjoys training and working with our clients and their teams.
Why did you choose to go into training?
Like a lot of people, I fell into training. After graduating with a degree in business studies, I decided not to join a graduate scheme and landed a job as a training coordinator at a business school. It was here, supporting my colleagues in the admin office, that I realised I had a talent for systems and processes and in particular teaching others how to get the best from them in a logical and patient way. I decided to complete my Certificate in IT Training Practice and my career went on from there working in multiple industries with various systems. I love helping people to learn and seeing their confidence grow in particular I love the "AHA!" moments when they really get something and how it will save them time and make their life easier.
What is your training style?
I describe my training style as fun, practical and learner-focused. Learners get hands-on with the software as quickly as possible and the objectives are driven by what they need to be able to do to be productive, not a list of software features.
How has training changed throughout your career?
IT training has become more interactive and engaging over the years. I used to use more of a teaching style in the early days. Now it is more of a coaching style, getting learners to really think for themselves how they will achieve their task with the system. This really helps the learning to stick when they get back to their workplace.
Survey results have told us that your trainees leave their sessions feeling confident in their use of ContactBuilder. What techniques do you use to build their confidence?
The interactive, practical nature of the training really helps with this. Also being patient and taking the time to answer questions and letting them know there is no such thing as a silly question.
How does ContactBuilder compare to other software programs/apps that you've trained on?
ContactBuilder is great to train because it is easy to use and intuitive. This makes my job easier because I can focus on helping users be confident and productive right from day one. It also means we can train the full system in a single day.
What types of training are available to ContactBuilder clients?
We offer face-to-face workshops for groups. We recommend a maximum of 8 people per course to ensure every learner gets the attention they need.
We also offer 1-to-1 coaching for learners who need extra support or who are based further afield and can't get to a group session.
We can also provide computer skills training for people who need to build their confidence in using a Windows PC, Microsoft Outlook and the internet.
If you haven't had a chance to meet Susannah, it's the perfect time to bring her by for a refresher course for your team.
There's more where this came from. Follow us on social media to get our latest news right in your Twitter and LinkedIn news feeds.