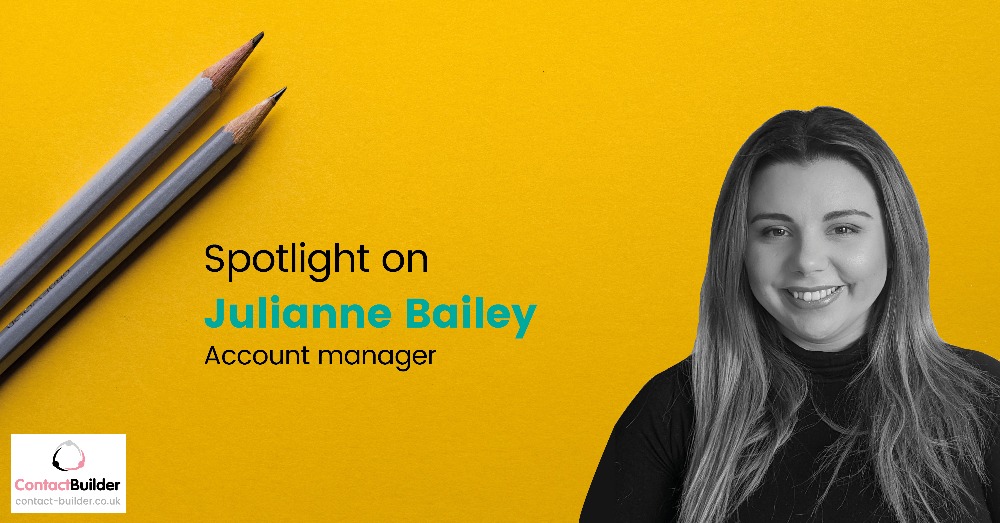 Our newest team member, account manager Julianne Bailey, is making a splash on social media. We're sure she has a voice you'll all come to be familiar with.
What attracted you to the ContactBuilder account manager role?
I already knew about ContactBuilder from my previous role with FastSMS, so I'd had a bit of an introduction to the company from there. One of the things that stood out to me was being asked how I planned on managing accounts, and the encouragement I was shown towards using my personal skills and preferences in account management style to get the best out of my customers, rather than being expected to follow a rigid process.
And how did your previous experience ready you for becoming an account manager for a lead management/CRM system?
Thanks to my last role, I have had some exposure to APIs, so they weren't a total mystery to me since they're essential to all of my customers! As an account manager, I'm used to using lead management and CRM systems myself, so I have first-hand knowledge of some of the frustrations they can provide, which I think helps me connect with my clients and helps me to understand what can be improved. I also have extensive knowledge in the communications industry, so I've been lending a hand with marketing strategies and contact channels!
As an account manager, what do you hope to accomplish?
My main aim is to have strong relationships built on trust with my clients by becoming an expert in our system. I want to be able to answer as many queries as possible and help my clients to make ContactBuilder an essential part of their day-to-day running because it works so well for them.
While you were familiarising yourself with the ContactBuilder, what did you find most impressive about the system?
The Customer Journeys module – it's so useful being able to automate certain parts of the sales process (and this is something I've helped clients with for a couple of years!). They're so easy to set up and save so much time, I think everyone should be using them!
What feature/s do you find to be most useful for your housebuilder and housing association clients?
The reservation and CML forms. They already have lots of information from their purchaser stored from pre-sale that gets pulled over with the push of a button.
What was the most surprising task you've been asked to undertake as account manager?
I've inadvertently become a voice-over artist for ContactBuilder! I'm in the process of putting together a few 'how to' videos to make it even easier for people using the system, and I'll be making videos about the new product releases as well. Luckily, I have a well-practised phone voice that comes in handy.
There's more where this came from. Follow us on social media to get our latest news right in your Twitter and LinkedIn news feeds.