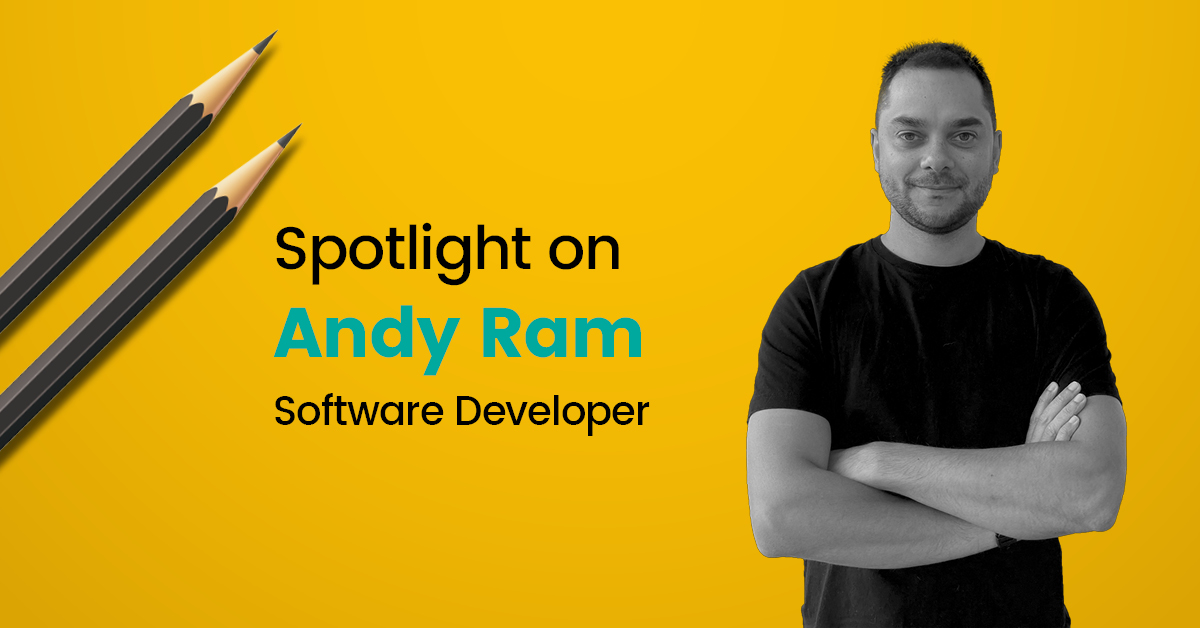 We would like to introduce the newest member of our development team, Andy. We've managed to steal some of his time to allow you to get to know him a bit better!
How long have you been developing, and why did you decide it was the career for you?
I've been developing now for 15 years, initially working across different platforms before specialising in web development about 10 years ago.
I didn't grow up wanting to be a developer, younger me always aspired to be an astronaut (yes, really!) - however as I grew up, I started to realise that I understood computer science more than I understood rocket science. I used to dabble with basic HTML during my teen years (good old Myspace) but got a real interest when I started studying IT at GCSE level. I enjoyed the complexities it offered, as well as the ability to be creative in deciding how something was going to work, rather than just striving to meet the end goal. From there I went on to study the field further, before eventually achieving a degree in Computer Science in 2011.
How did your experience bring you to ContactBuilder?
I worked for a company that had links with ContactBuilder, and had been involved with its development in the past – so already knew that the tech stack and underlying architecture were aligned with my core skills. I'd also gained a good understanding of the housebuilding industry, and so when ContactBuilder were looking for more development resource it seemed like a natural fitting that I could fulfil that role.
Technically speaking, what feature of ContactBuilder's excites you the most?
I really like how customisable ContactBuilder is, for a single platform to be able to bend the way it does without breaking is technically quite a feat. However, what's possibly more impressive is how this complexity isn't then passed on to the end user, and from their perspective, the system behaves as though it's a bespoke built system just for them.
What makes ContactBuilder the standout system for housebuilders and housing associations?
What I really think drives ContactBuilder forward and makes it stand out is the expertise backing it. As well as being well designed, we have a system that truly understands its purpose, since every decision that's been made has been made by a team who has a vast knowledge of the industry… and I think that shows!
What's your testing process for ContactBuilder?
We have a well-defined testing process for ContactBuilder that begins with Test-Driven Development, this means we write code… to test our code. This is the benchmark for good software testing, and once a suite of tests is written for a particular piece of functionality it means that piece of functionality should then never fail without us knowing about it first. We run these automated tests before every code deployment to ensure none of the code we're releasing affects any other parts of the system. This coupled with multiple people manually using and testing each piece of functionality before it's launched is what gives us the robust platform we have today.
How many cups of tea/coffee do you drink throughout a normal development day?
I think I differ from most coders here; in that I usually don't have any! I tend to stick to water or juice during the day but will occasionally have a coffee if I'm battling through a particularly stressful task (which is always accompanied by some form of chocolate biscuit)… speaking of which, I think it's time to put the kettle on!